When you want long lasting results…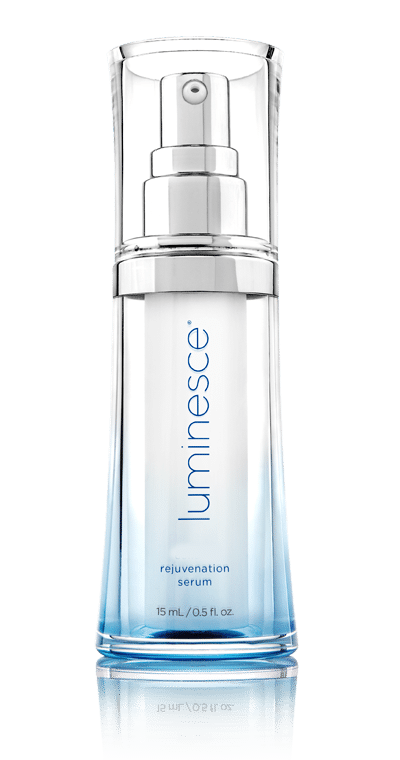 Yes, Instantly Ageless® is an amazing product… but so is luminesce®! If your are looking for a long term skin solution.
Bring out your skin's luminous glow with this effective serum. Dermatologist-developed, this must-have serum helps minimize the look of fine lines and wrinkles to restore your skin's youthful radiance. This unique formula contains the highest concentration of APT-200™.
New cell growth is an essential part of life—it's how we grow from child to adult. But as we age and our growing decelerates, so does the production of new cells. At the same time, our body's cells themselves age and their functions begin to slow. When it comes to your skin, this can lead to a dull, sagging complexion on the outside and cells that can't efficiently accept nutrients and remove toxins on the inside.
The science
Dr. Nathan Newman, a world-renowned dermatologist and cosmetic surgeon, began searching for a topical treatment to help patients recovering from burns and severe injuries.
The power behind luminesce®
The results were remarkable. And his 200+ growth factor complex is what you'll experience in luminesce products from Jeunesse™. This potent growth factor complex is able to rejuvenate skin. Expect a fuller appearance with a healthy, vibrant glow. With luminesce, skin appears younger.
Look younger, healthier and more radiant. With an exclusive, patent-pending growth factor complex, our rejuvenation serum gently diminishes the appearance of fine lines and wrinkles.
BENEFITS
"Diminish the look of fine lines and wrinkles for a youthful-looking complexion.
Revive with antioxidants and vitamins so your skin feels beautiful.
Renew for a more even-looking skin tone."
This product is hypoallergenic and paraben-free.